I've been listening to more discussion lately on whether WWE Executive Vice President Paul "Triple H" Levesque was demoted. That speculation is based on the change to his EVP title, published by WWE in its 2019 proxy statement this month, and a subsequent report in the Observer.

Levesque's new title, as of February 2020, is "Executive Vice President, Global Talent Strategy & Development". Before that, since August 2011, his title was, "Executive Vice President, Talent, Live Events, & Creative".
Levesque's new title "Executive Vice President, Global Talent Strategy & Development" might reflect the "Global Localization" strategy he introduced at the 2018 WWE Business Partner Summit.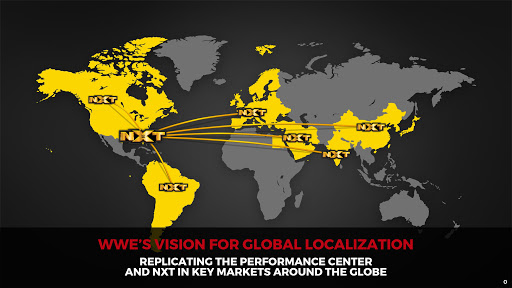 The Wrestling Observer Newsletter reported Levesque is no longer overseeing talent relations; WWE's proxy statement says the opposite.
WWE's proxy statement, published March 6:
In his current role, he oversees the Company's Talent Relations and Talent Development departments.
Wrestling Observer Newsletter, March 16 issue:
Levesque was the head of talent relations, his main job, but also oversaw many other departments in his role as EVP of Talent, Live Events and Creative. So he was moved away from being in charge of talent and his main duties are now NXT, selling NXT TV rights overseas and expanding NXT globally. Brad Blum, Vince McMahon's Chief of Staff, took over Levesque's other duties as Executive Vice President of Operations, overseeing the divisions Levesque was formerly overseeing. It's a change. There are those internally and externally who have called it a quiet demotion. The labeling of his new title gives the impression that he's the guy negotiating with talent, but that is one of the things he was removed from doing. Mark Carrano no longer reports to Levesque and now reports to Blum. Either way, it is curious that this was kept quiet for nearly four months
Because I see some talk about whether WWE CEO Vince McMahon is worried about ceding control to Levesque, here are some additional notes for background…
Vince owns a plurality, not a majority of WWE shares, but because he owns class B "family stock" he controls the vast majority of voting power. A hostile takeover isn't possible until Vince sells a lot more stock, to the point that he owns less than 10% of shares, giving him less than 50% voting power. He currently holds about 37% of shares and 80% of voting power.
Despite its improving financial picture due to TV rights fees and Saudi money, there's plenty of evidence to show that WWE's popularity with the general public has decreased in recent years.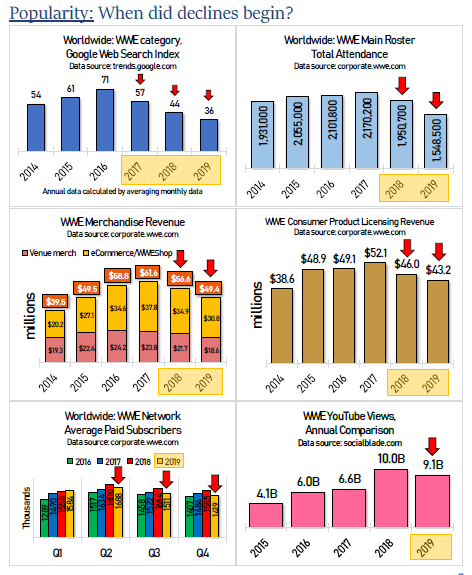 The economic effect of Vince's role as head of creative isn't well-understood by the investment community. I believe investors and their consultants, while they study WWE's earnings results, in most cases they don't follow the product closely. McMahon is generally perceived as vital to the company. He's been the leading decision maker since 1982. Investors don't know a WWE without Vince.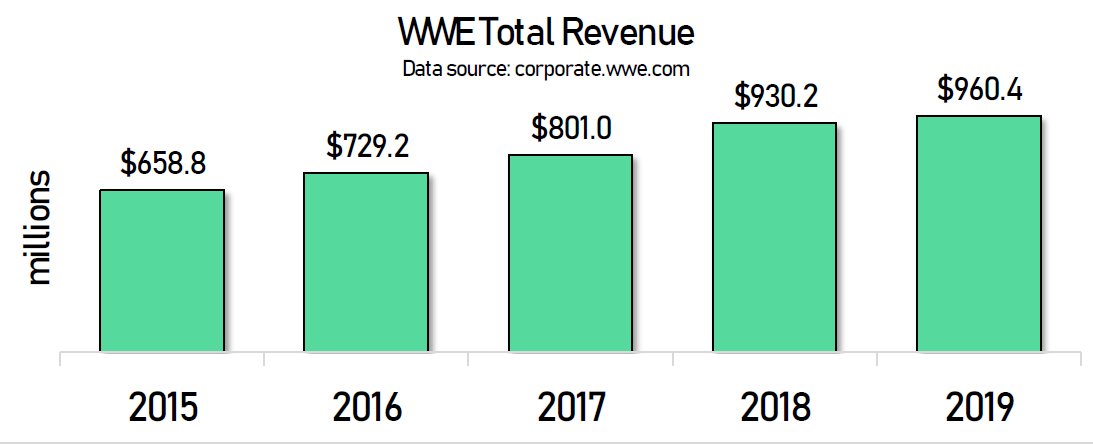 After the sudden removal of co-presidents George Barrios and Michelle Wilson on January 30, who were WWE's most investor-facing executives, trust in Vince probably took a hit, evidenced by the stock price fall that followed.
That incident though doesn't highlight anything about the economic effect of Vince remaining head of creative, although maybe it inspires some to look more closely.
It's obvious to many of us who follow the TV product that Vince's creative habits make for constantly jarring shows, within which it's impossible to develop stars who are economic drivers. His driven personality won't allow him to leave his role as head of creative while he's physically able.
Investors would be anxious at the prospect of WWE losing Vince as CEO, but I see no reason why Vince couldn't step back from creative while continuing to work as CEO: a scenario I never see McMahon willing to choose voluntarily.
Until this era of exploding media rights, the development of exciting stars is basically all that's driven peaks in wrestling business. At best, modern Vince McMahon leaves money on the table; at worst, WWE is in an unsustainable process of attrition that eventually even drains its TV fees.
In the report I published January 27, I argued that Vince's role as head of creative is the cause of most declining KPIs. His performance indirectly created the AEW opportunity. Levesque replacing McMahon as head of creative would benefit shareholders long-term.
[T]he continued services of McMahon as WWE's head of creative is an ongoing problem that adversely affects WWE's ability to create popular characters and creative storylines, which adversely affects WWE's operating results and has resulted in the emergence of WWE's strongest direct competitor in many years. Adverse trends, which I don't believe can be fully excused by external factors, have been shown in this report. Nor is the problem quite a matter of waiting for the audience to accept a "generational transition" of stars, as Co-President George Barrios stated in a recent interview. The problem is more simply that the main product the company produces has long been of disappointing quality and consumers are turning away from it. There's no correction in sight. The root cause is the will of the CEO, who is apparently insulated from feedback sufficient to correct the problem.
McMahon may possess experience, industry credibility and business relationships that provide a unique benefit to the company, but his work as head of creative undermines company interests, and there are reasonable alternative candidates for the position.
NXT is WWE's overachieving developmental brand. Its creative direction is delegated to McMahon's son-in-law, EVP Paul Levesque. McMahon takes little or no control over the production. NXT's performance is, within WWE, a counterexample supporting the notion that McMahon's creative vision is ineffective and that Levesque would be a qualified and more capable head of creative, to the benefit of WWE's operating results.
On Feb 5, Lightshed published an article where, among other topics, they pondered whether Levesque should replace VKM as head of creative. Lightshed is a research firm that covers WWE stock and participates in earnings calls.
While Paul Heyman continues to write Raw, Eric Bischoff was fired after only four months, suggesting that the moves were more symbolic than impactful. Is it time for a reshuffling of WWE's creative team that ultimately removes Vince as the final voice? And, if so, should Paul "Triple H" Levesque, who currently runs WWE's NXT brand, be installed as the Head of Creative? Under Levesque's leadership, NXT has evolved from a true developmental territory into a fully-fledged third brand. He has long been known as Vince's protégé, having sat in on creative meetings dating back to the early 2000s. Is it time that he oversees the flagship products?
Other than that I'm not aware of much understanding in the investment community about what's behind WWE's popularity decline. Many analysts look to the external media world they're more familiar with: more entertainment choices, media fragmentation, maybe the inverse increased popularity of MMA makes wrestling uncool.
To be concise: the packaging is great, they can give you an amazing factory tour, but the product in the box is bad. Investors understand how the business makes its money, but don't know how to evaluate the quality of the product; indeed, they probably rarely sample it.
Anyway, when the world returns to normal and there's another NXT media call, media should give Levesque the opportunity to clarify what the changes are to his responsibilities. Levesque joked on a recent episode of Smackdown about being demoted. It's unclear if he was mocking the Observer report or confirming it.
When there's another earnings call, possibly after learning about the product, analysts may want to ask: Why does some WWE talent seem so eager to leave the company? Why is Vince having trouble developing new stars and what he's going to do about it?
And if these issues are downplayed, then is there a strategy to turnaround the trajectory of direct-to-consumer revenue that's now in year-over-year decline?